Bits from Debian Community at CPBR10
10/02/2017 por
---
Campus Party Brasil 2017 - CPBR10 was held from january 31st to february 4th 2017 at Anhembi in São Paulo, and during the event the Debian community performed several activities.
On february 1st (Wednesday) Karen Sandler, one of main internacional guests, talked on the main stage with the title "Cyborgs Unite!". Karen is Debian Developer and Software Freedom Conservancy's Executive Director.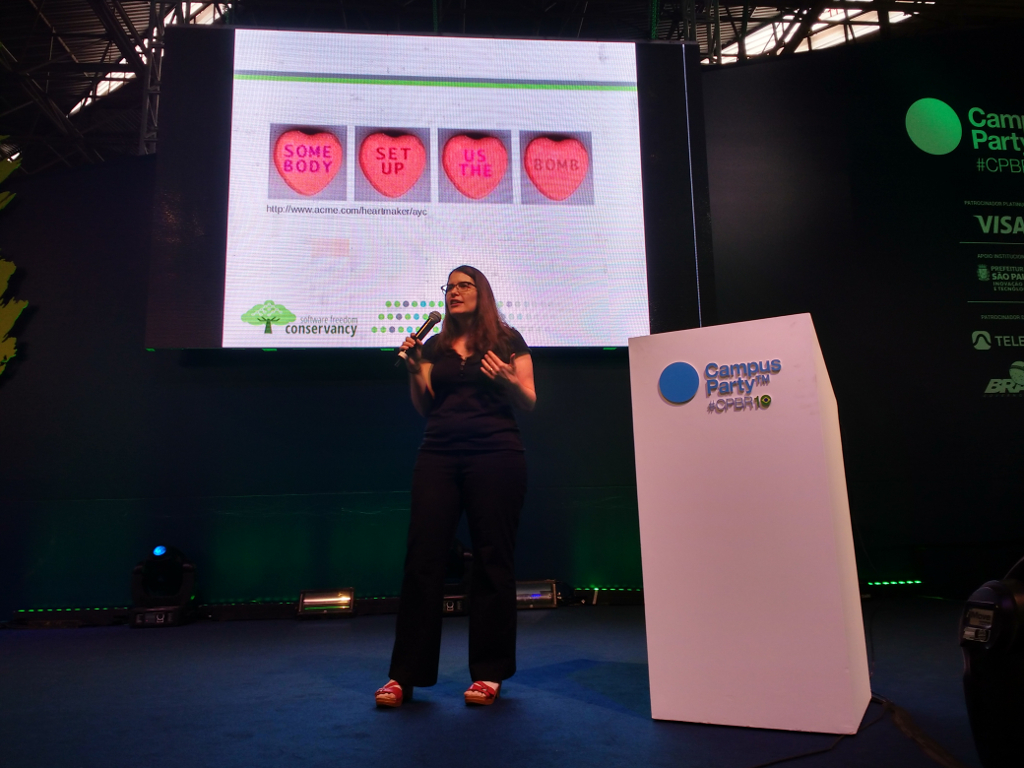 On february 2nd (Thursday) Samuel Henrique gave a workshop called "Firts steps with Debian (and derivatives)". Samuel is currently Debian Maintainer.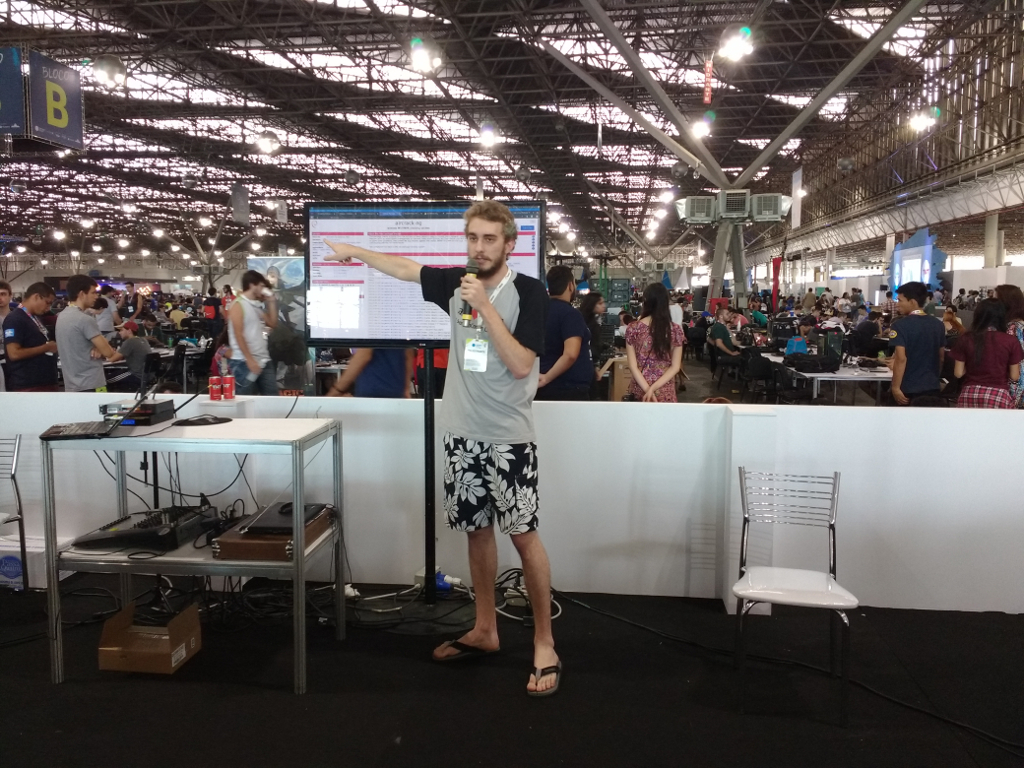 On february 3rd (Friday) was Daniel Lenharo's turn to present the lecture "Debian - The Universal Operation System". Daniel is currently applying to be Debian Developer.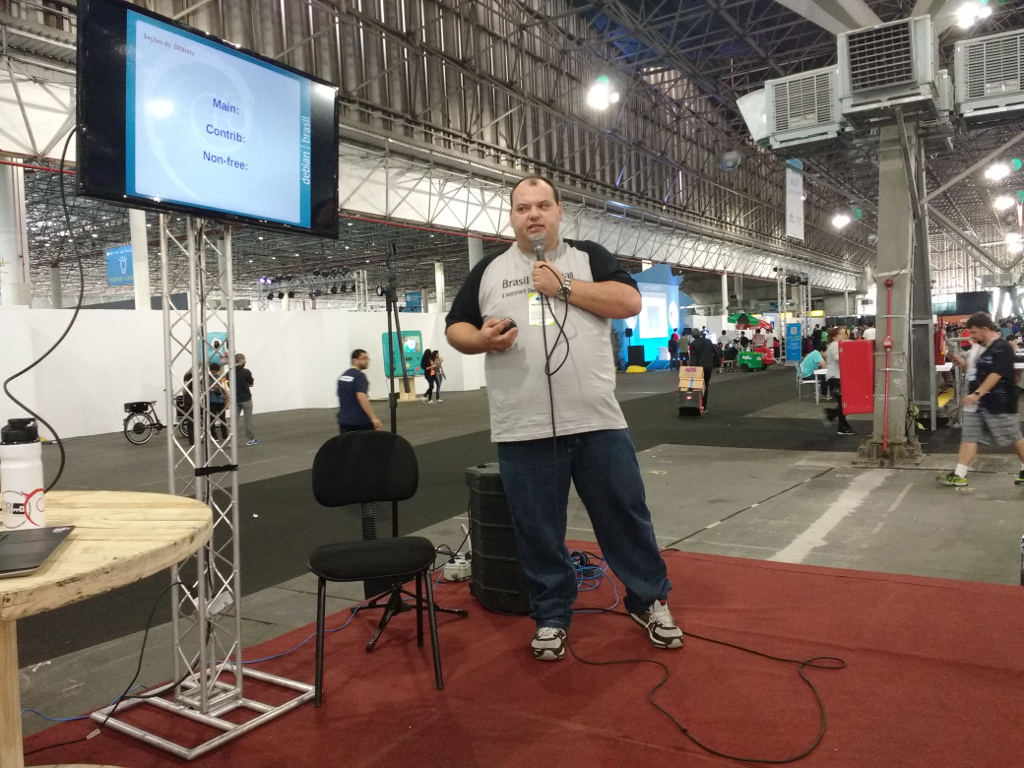 The last activite was a panel on february 3rd (friday) called "Debian - Listening experiences and contributing to the project", with Sanuel Henrique, Daniel Lenharo and Paulo Henrique de Lima Santana. Paulo is currently Debian Maintainer.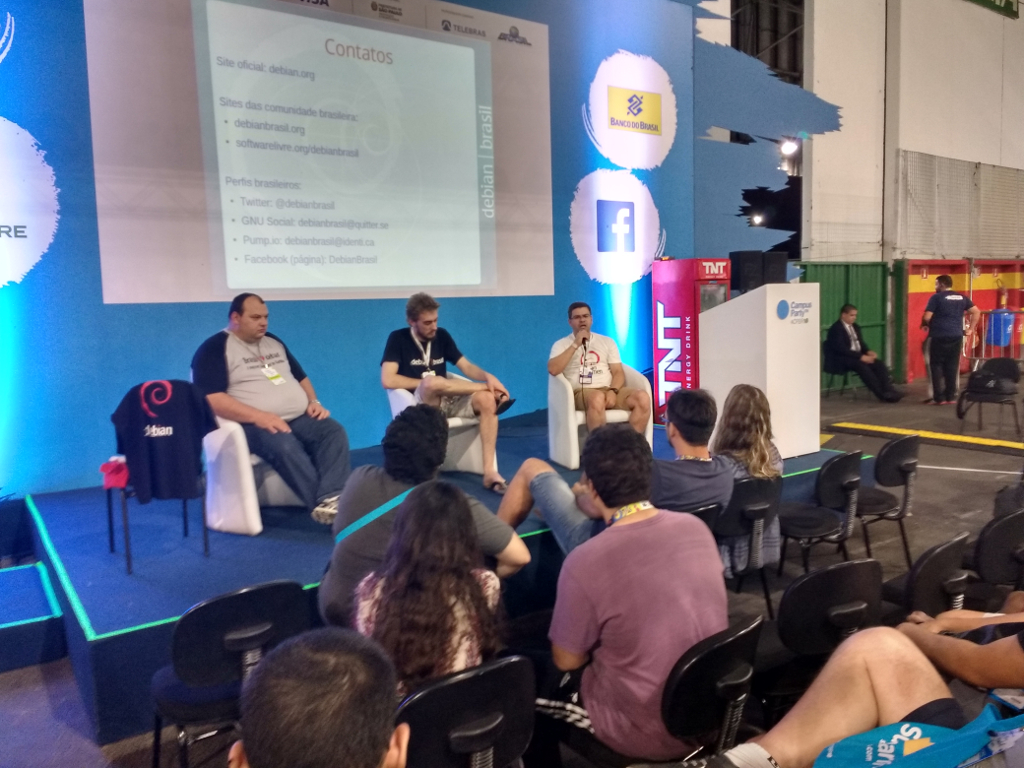 Besides the activities on the stages, the community was selling t-shirts and stickers. The money from sales will be used by Comunidade Curitiba Livre to organize others free software events.
Wellton Costa, Thiago Mendonça, Samuel Henrique and Paulo Kretcheu installed Debian at laptops from people that went to our table to ask for help. Every year we use to promote a install fest on the tables to all interested people to have GNU/Linux at Campus Party Brasil.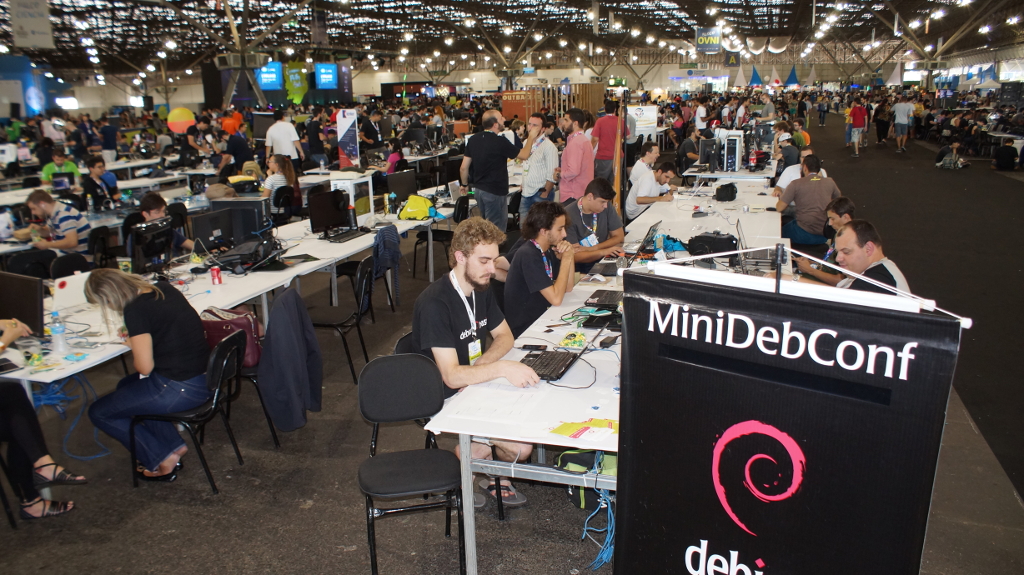 There was also the advertising of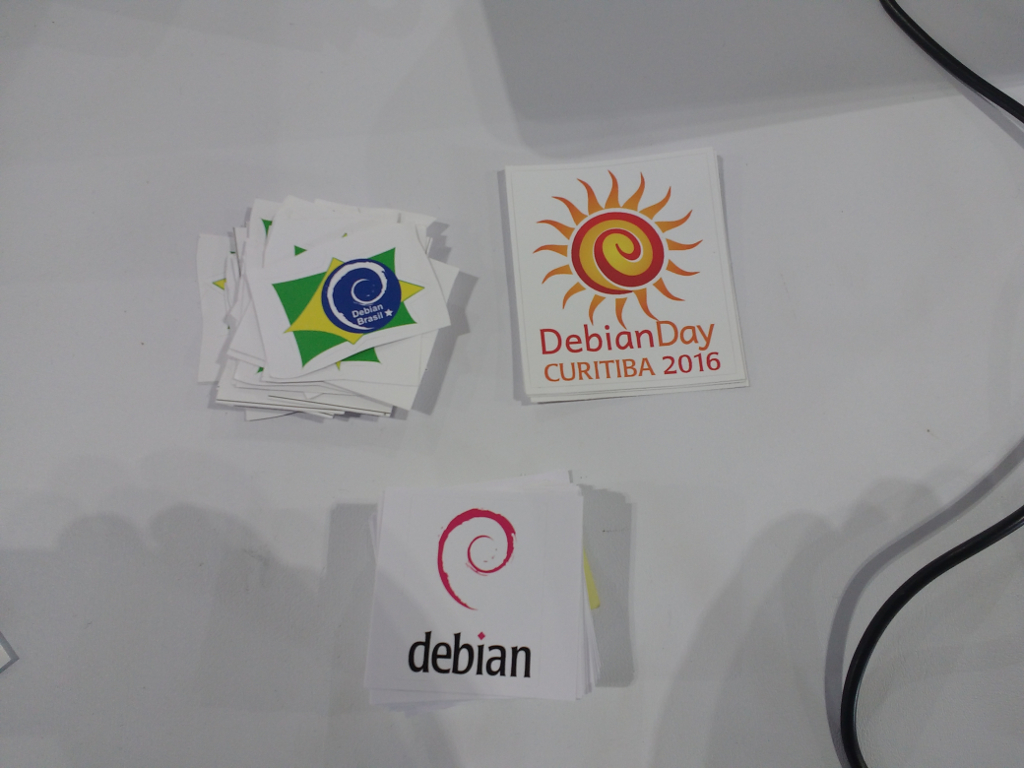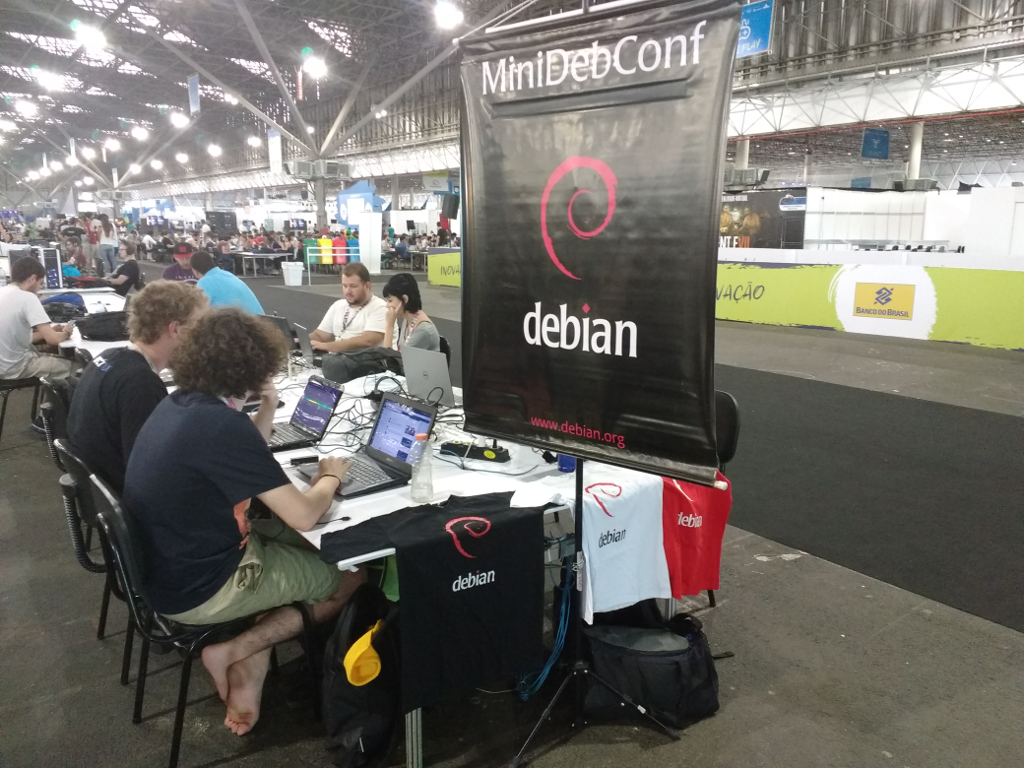 Curitiba is running to host DebConf18, so we did some t-shirts to promote an action called Brasil loves Debian. While Campus Party was happening, we sent some photos to IRC channel #debconf-team.
See some photos: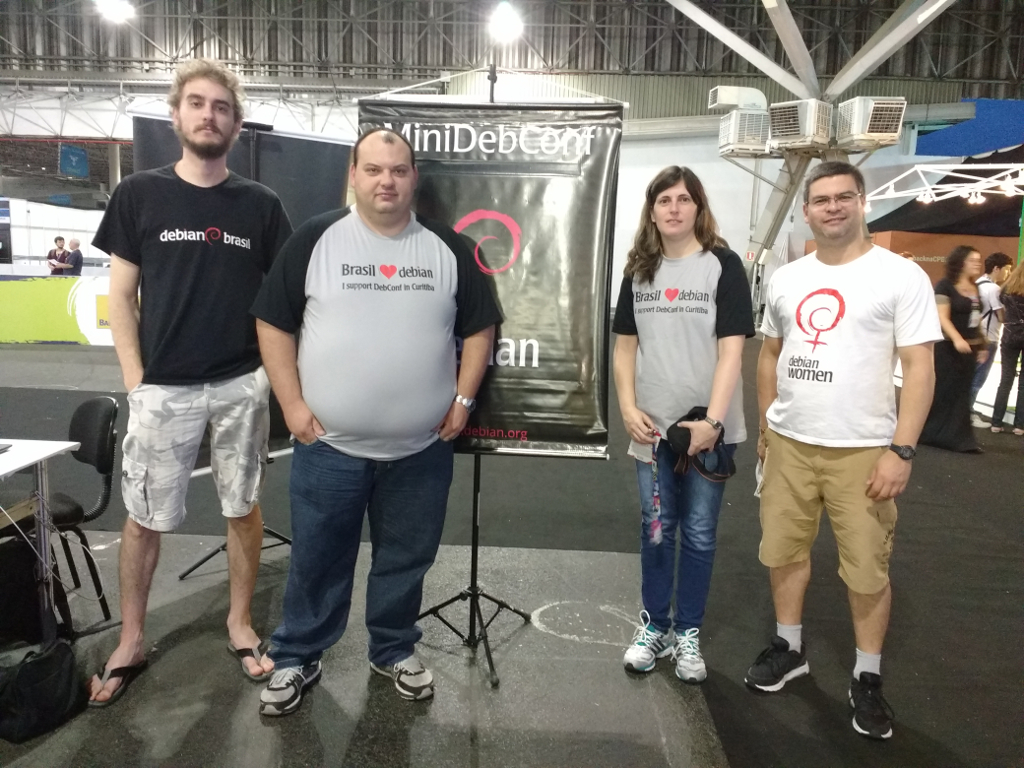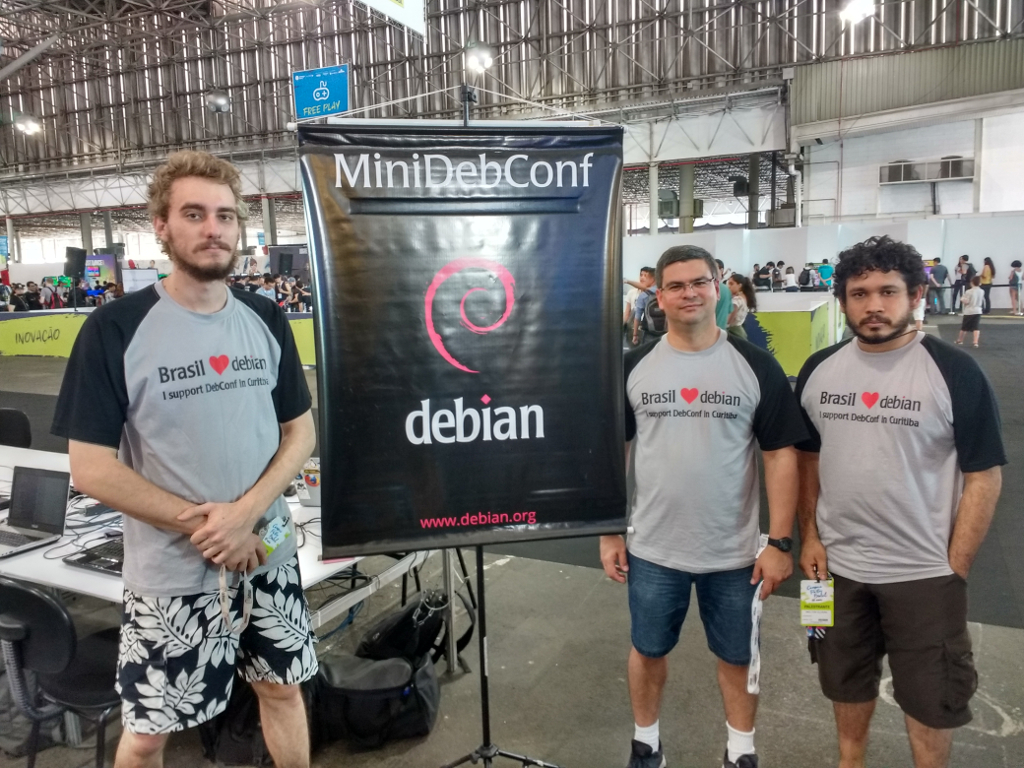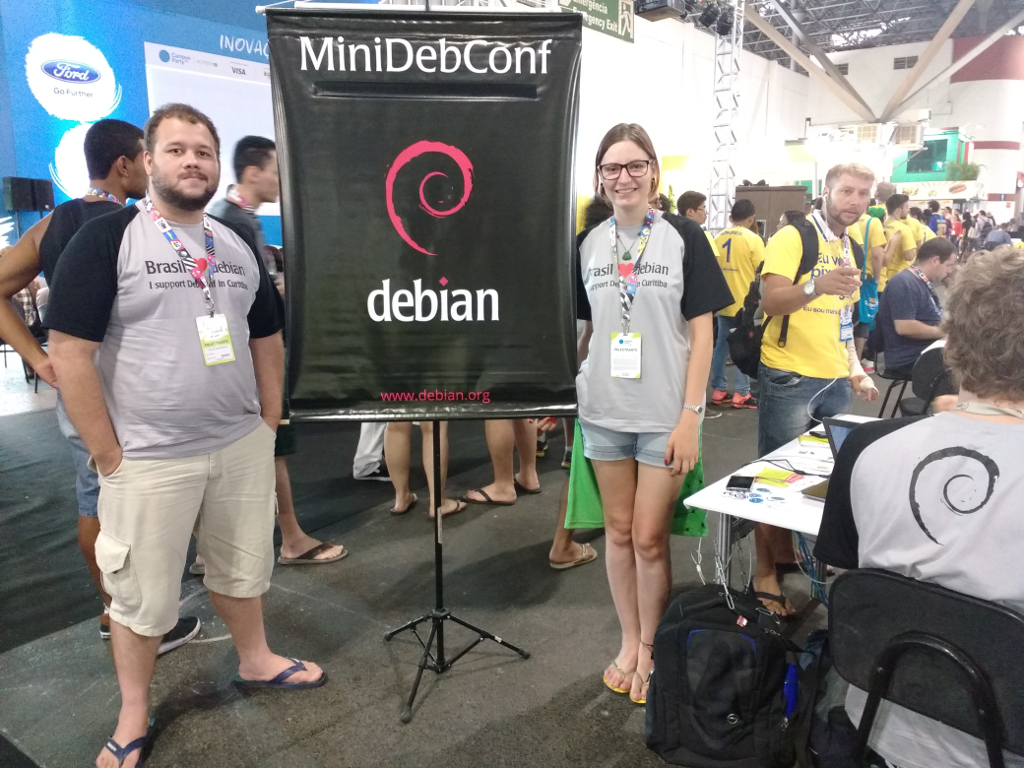 Jon Maddog recorded a message to support Curitiba Bid:
You can see all photos on the album:
https://www.flickr.com/photos/slcampusparty/albums/72157676339619643