How was the Debian mini-event at FTSL 2017 in Curitiba
03/10/2017 por
---
The ninth edition of Free Software Technology Forum - (FTSL in portuguese) took place from September 27 to 29, 2017 at Campus Curitiba of the Federal University of Technology - Paraná - UTFPR, the same venue of MiniDebConf 2017 Curitiba in march. And Debian community participated with some lectures on the third day of the event.
A few months ago the FTSL organization looked for members of the Free Software communities in Curitiba and proposed that they organize small events within the FTSL. Each community would have a room available to organize their activities on one of the three days of the event (Wednesday, Thursday or Friday).
Some of these communities that organized activities were: PHP, Python and Debian.
Debian community Debian held six lectures throughout the third day:
1 - Why am I a GNU/Linux/DEBIAN user?
Speaker: Antonio C C Marques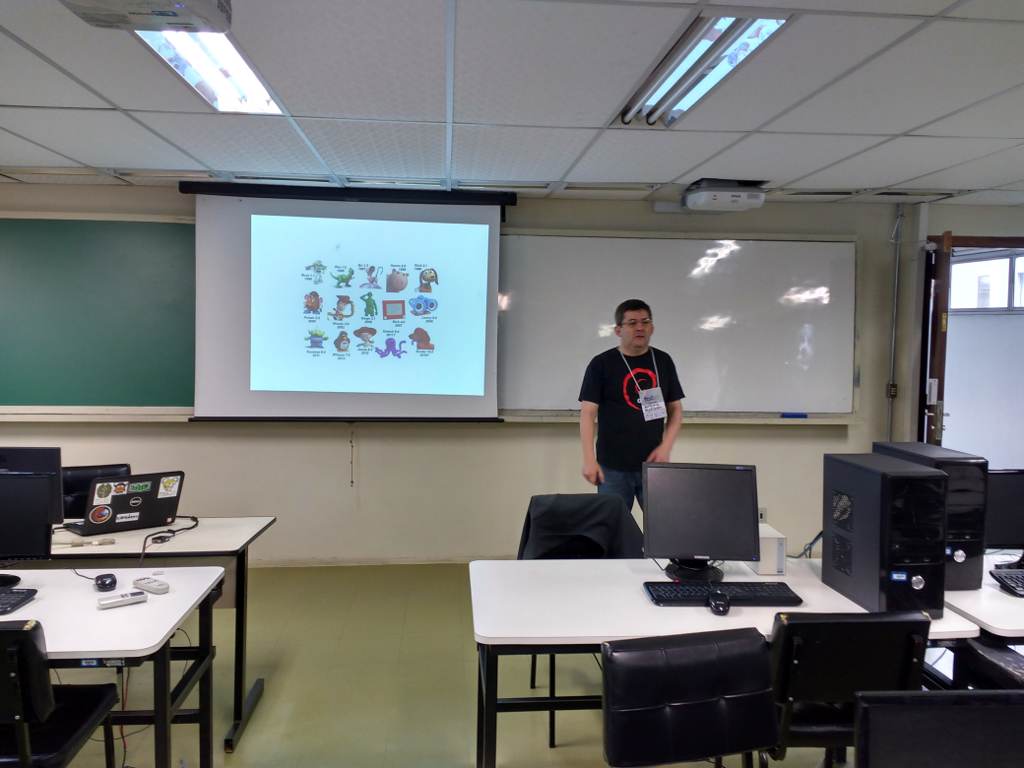 2 - How to become an official member of Debian (DD or DM)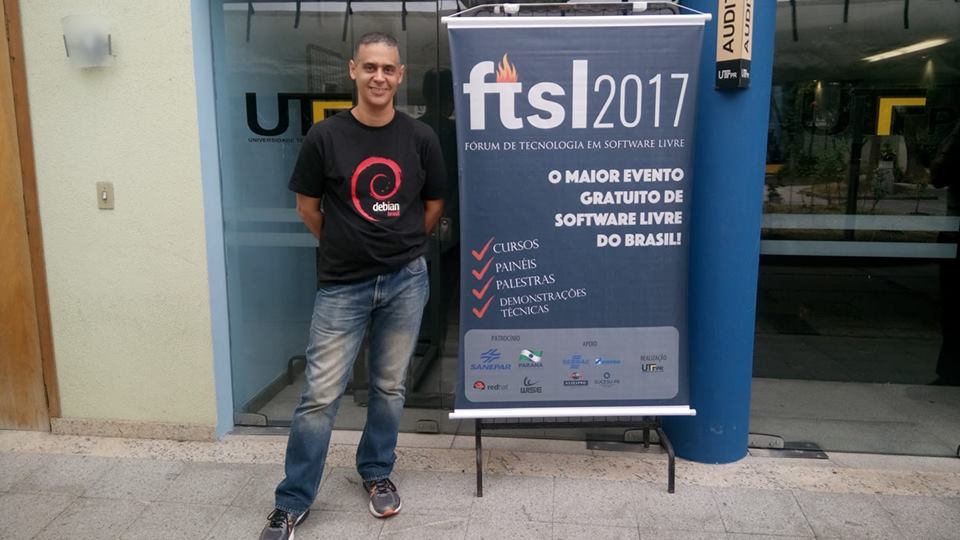 3 - Debian - the universal system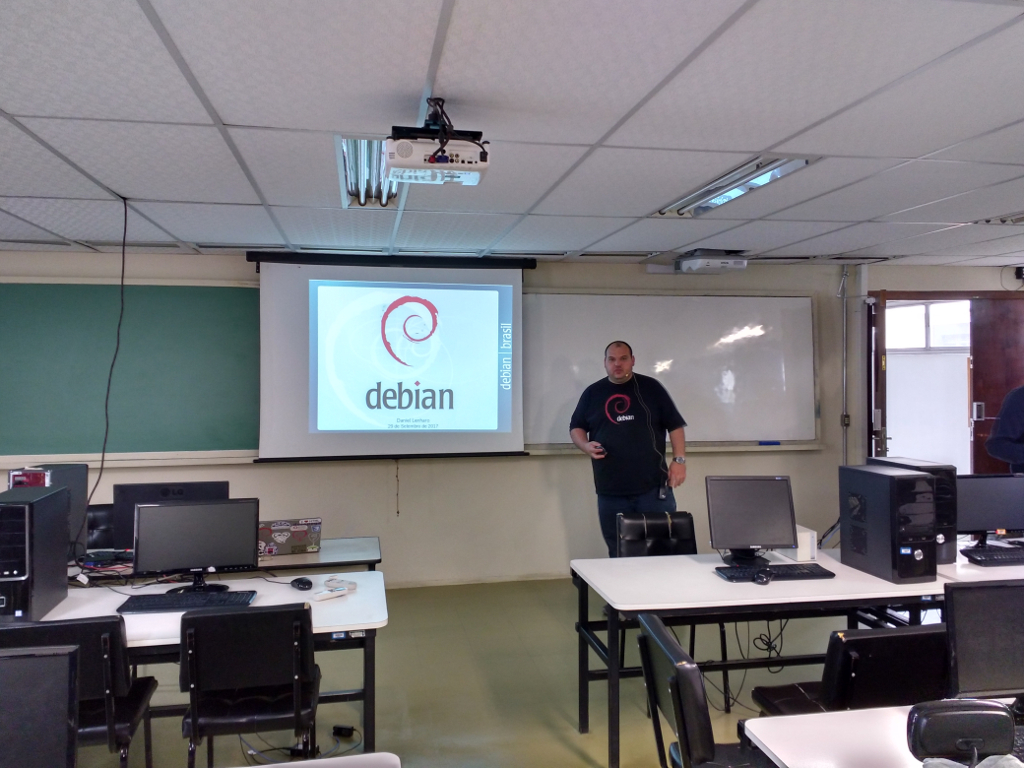 4 - The Debian Project wants you!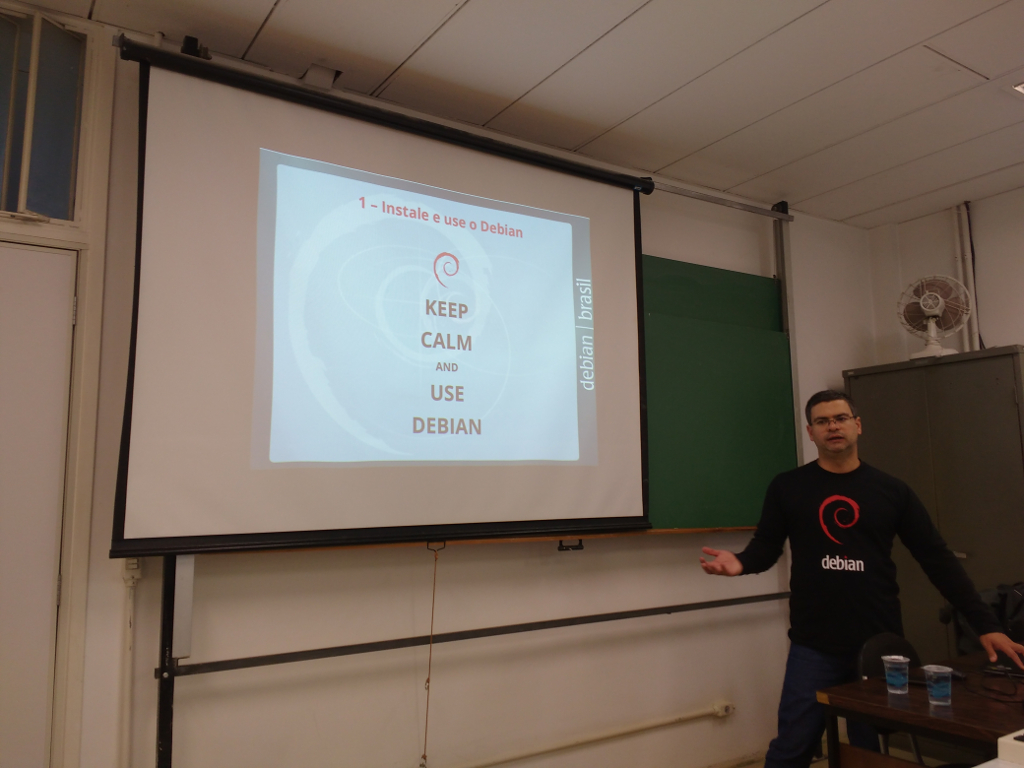 5 - Knowing the work of the Debian translation team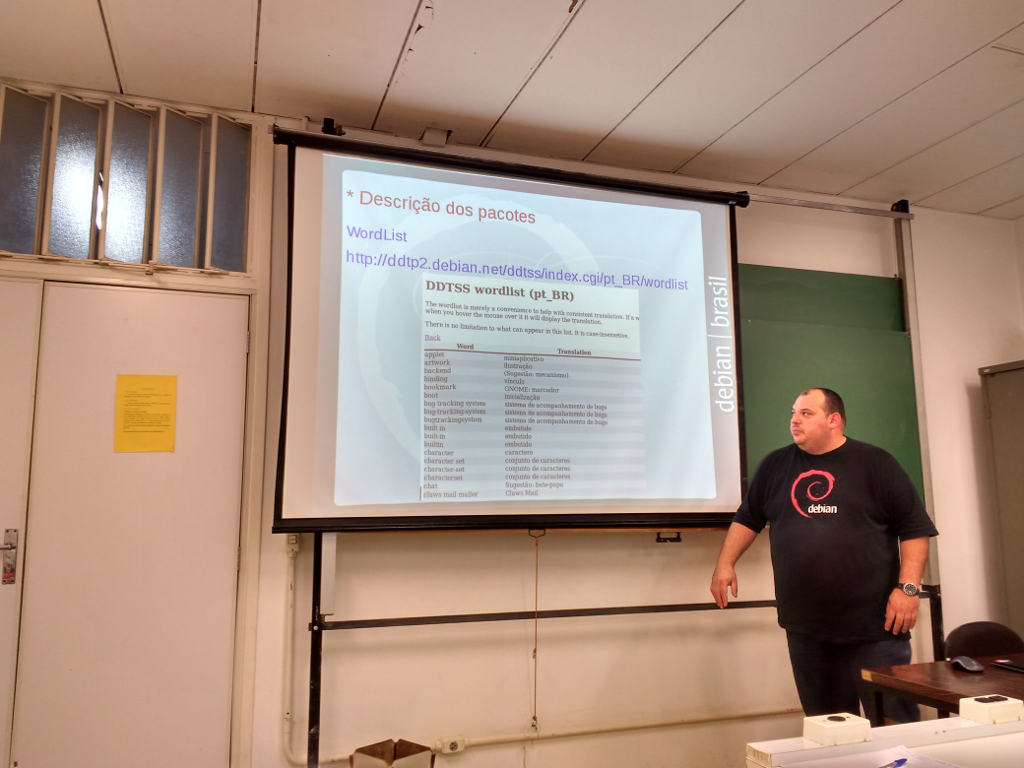 6 - Debian 101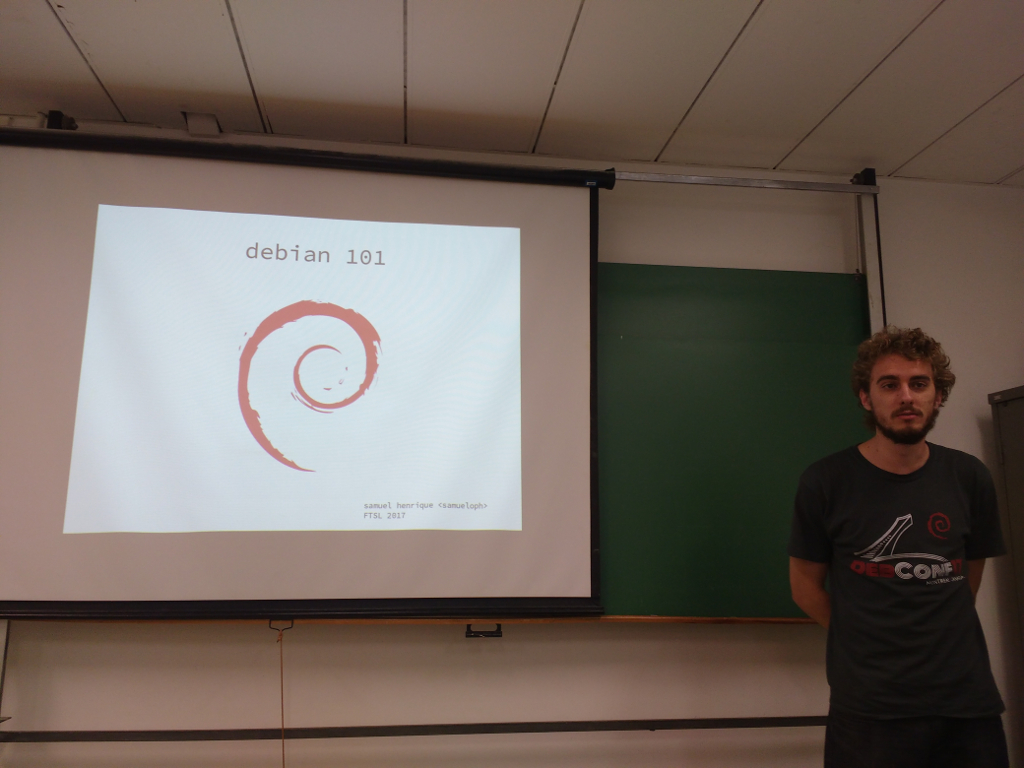 We took advantage of the FTSL to sell several Debian branded merchandise produced by Curitiba Free Community to attendees. Just to remember that the profit is reverted to organize future Free Software events. You can see Debian branded merchandise in the photos below: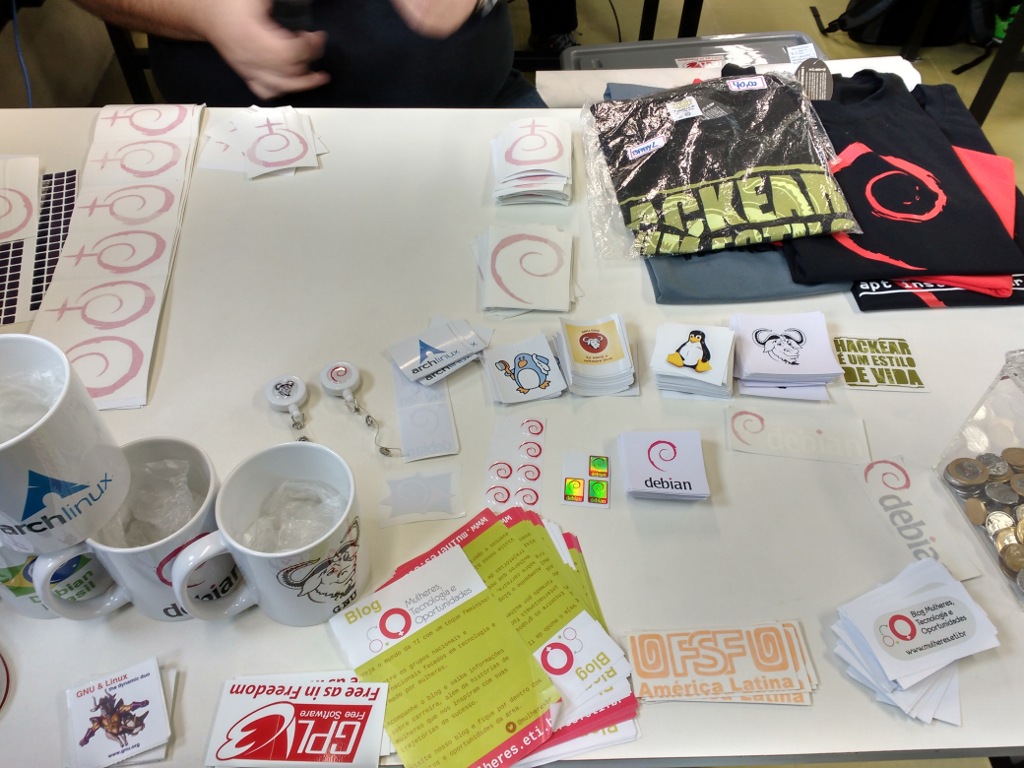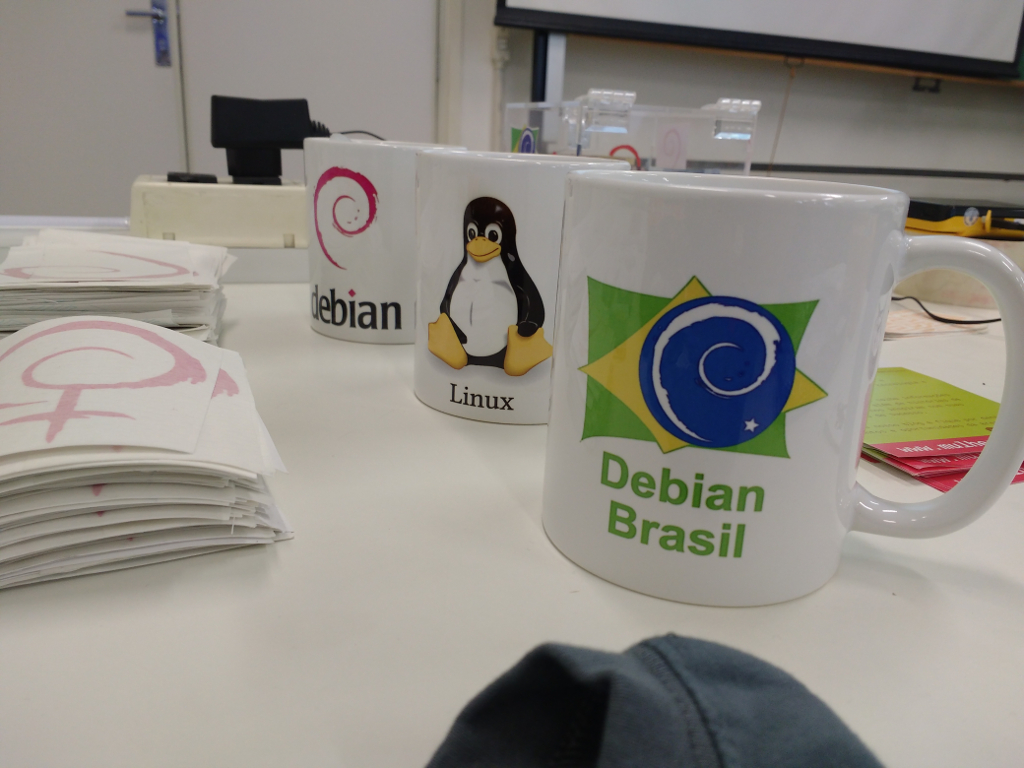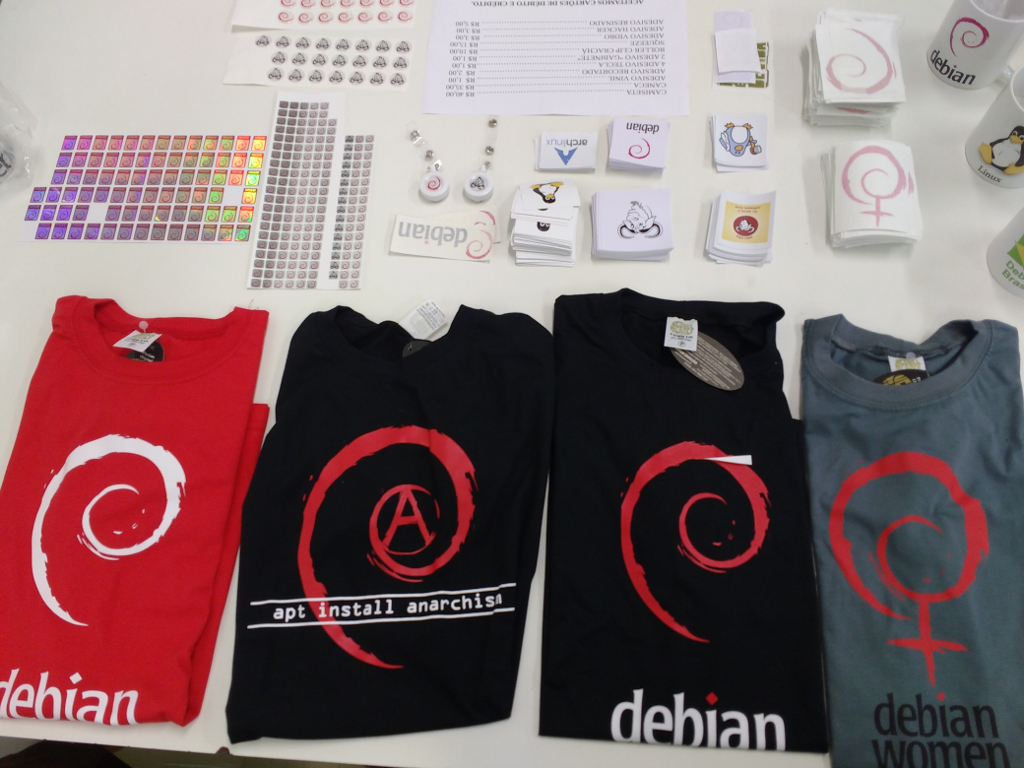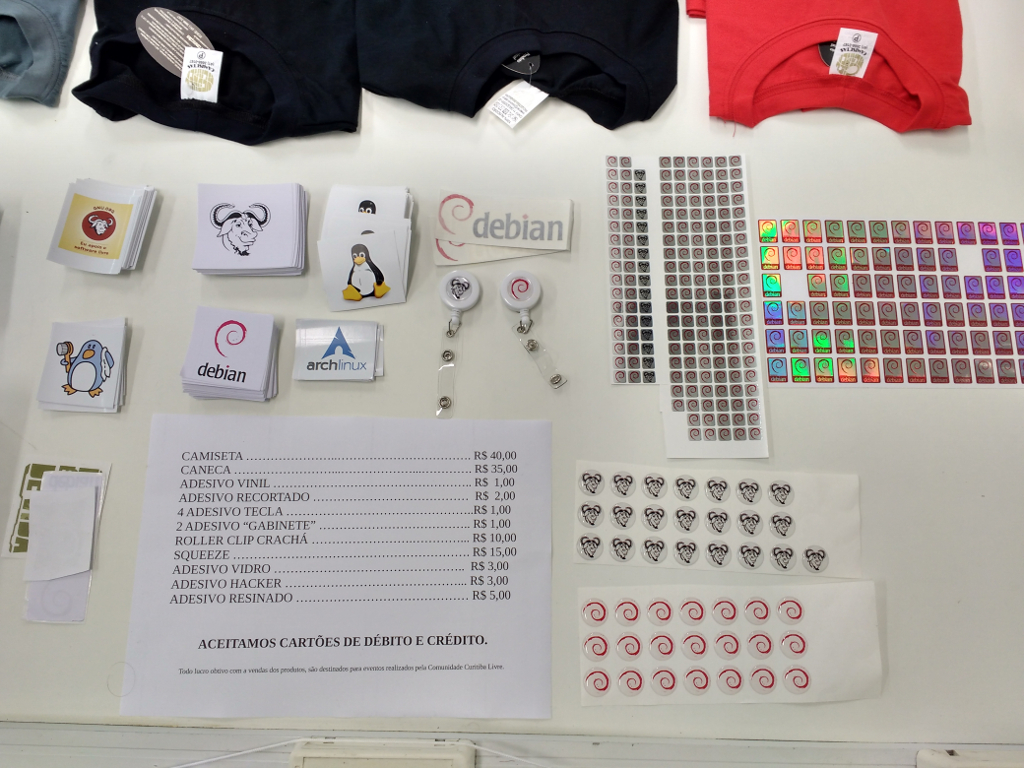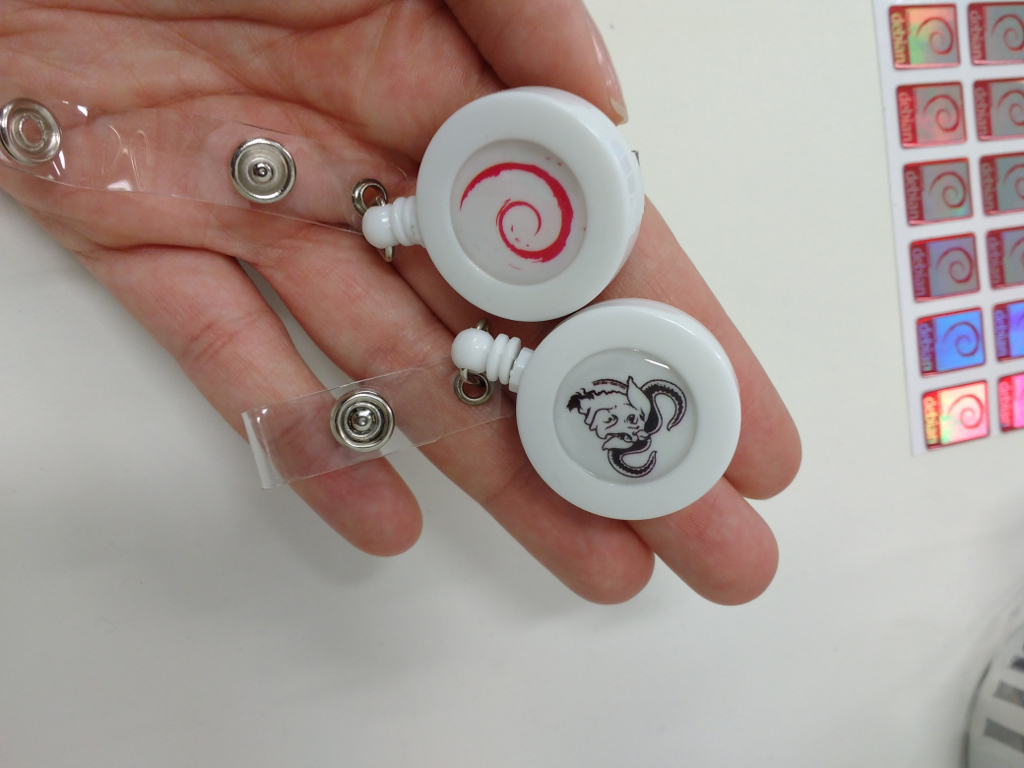 Among the new products we made, there is the "Debian Women" t-shirt to encourage the participation of more women in the Debian Project. To learn more about Debian Women Project see https://www.debian.org/women and the brazilian wiki https://wiki.debian.org/MulheresBrasil.
Adriana da Costa secured her t-shirt :-)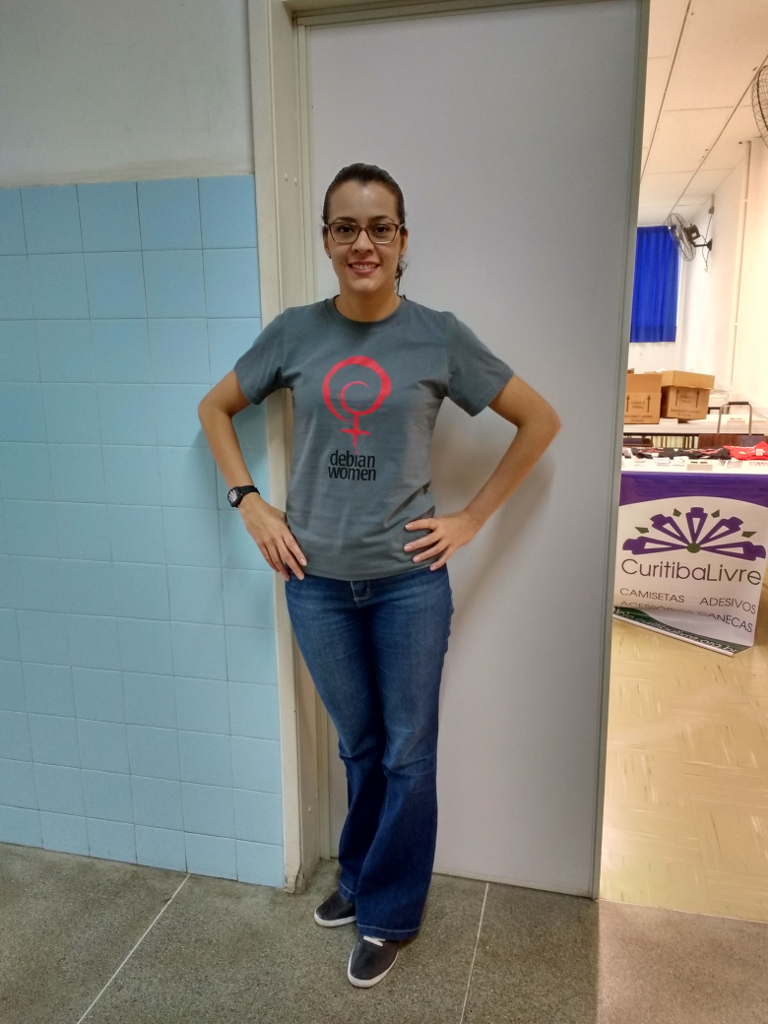 To buy the products online, see: http://loja.curitibalivre.org.br
We put the Debian community together to take a photo: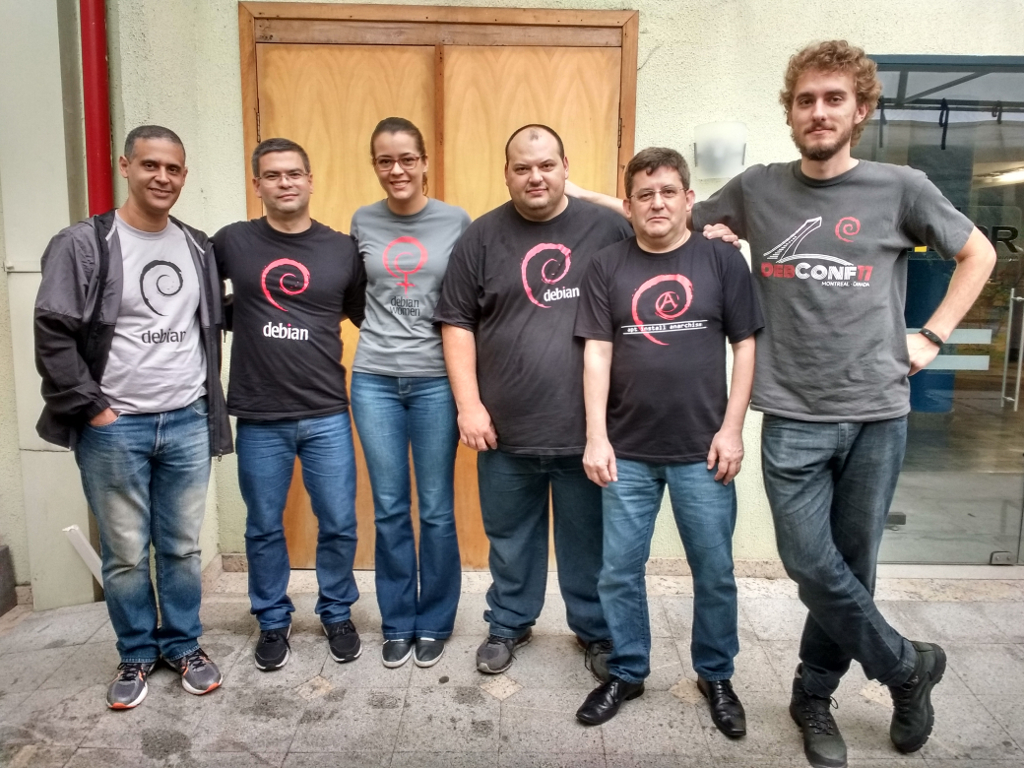 Photo left to right: Eriberto, Paulo, Adriana, Daniel, Antonio and Samuel
We are very grateful to the organizers of FTSL 2017 for their commitment to the organization of the event and the availability of space for our activities. Congratulations to the organization for the success of FTSL 2017.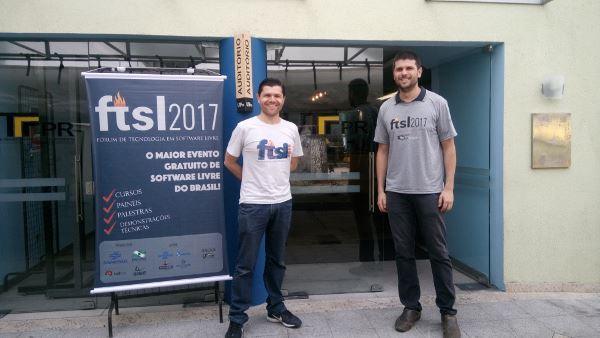 Alisson Coelho and Christian Mendes - coordinators of the FTSL 2017 organization^
You can see all photos here:
https://www.flickr.com/photos/curitibalivre/sets/72157661046698288